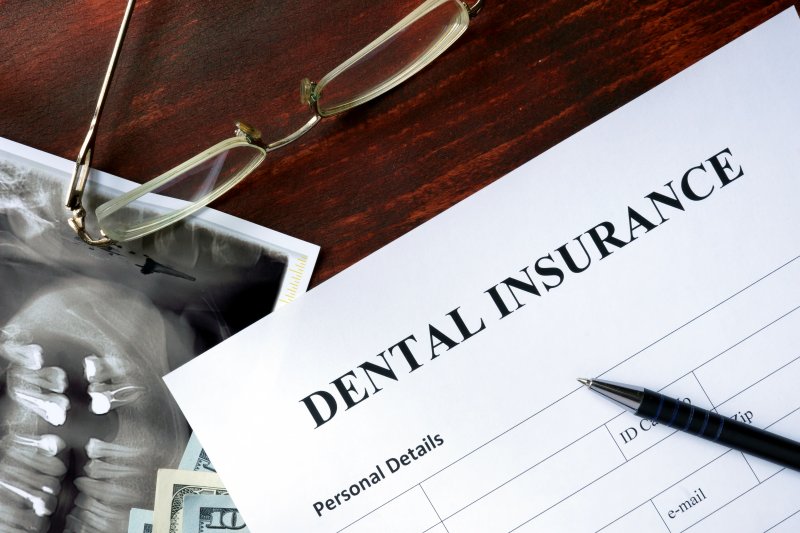 Are you uninsured? Are you worried you won't receive the same great level of quality dental care if you choose someone who is out of network with your dental insurance company? These two situations can leave many patients like yourself feeling uncertain about the future of their oral health. Fortunately, your dentist in Albuquerque believes exceptional dentistry shouldn't be a financial burden. Read on to learn why you shouldn't have to sacrifice quality to receive affordable care.
High-Quality Dentistry No Matter Your Insurance Status
While some patients see only dentists who are in-network with their respective dental insurance plans, others may wonder if they'll receive the same level of care even though they're out of network or uninsured. There are a few important points to remember when considering your oral healthcare needs:
There is very little difference between in-network and out-of-network. In-network means there are set rates established between your dentist and insurance company, allowing you to save more money for the services you receive. Out of network, however, doesn't mean you can't receive service. It simply means your percentage of coverage may be somewhat different.
Preventive care means a decreased risk of future problems. No matter if you have dental insurance or not, seeking regular preventive care is one of the most important ways to prevent more serious problems in the future. The truth is that for every dollar spent toward dental checkups and cleanings and other preventive services, you can save $50 in restorative care.
In-house dental plans can be helpful for uninsured individuals. Some dentists offer in-house dental plans for individuals and families without insurance. While the stipulations and benefits can vary, these convenient plans make it possible for you to access preventive care and receive discounts on other available services.
The Problems with PPO and HMO Plans
If you've ever been frustrated with your PPO or HMO dental insurance plan, you're not alone. Many dentists also find these policies difficult to navigate and face multiple barriers when it comes to providing the best level of care for patients. Here are just a few ways these plans can make it harder on you and your dentist:
Insurance companies place limits on the number of treatments a patient can receive (i.e., periodontal patients with genetics that cause gum disease can only be covered for a fixed number of visits).
Optimal treatments are not covered by dental insurance, leaving patients to live with less-than-ideal solutions.
Some dental insurance companies will not cover pre-existing conditions (i.e., a patient needs a tooth replaced but did not receive dental insurance until after the tooth went missing).
Waiting periods can cause dental problems to worsen, resulting in more complex and often costlier treatment that may or may not be covered.
Why Fee-for-Service is Becoming Popular
Many dentists nowadays are turning to a different model. The "Fee-for-Service" model allows dental professionals to use high-quality materials, labs, and treatment to improve a patient's health instead of being restricted by what the insurance company may or may not cover. Since these dentists are viewed as outside of a network, they can opt to charge a fixed rate that works well for their practice and ensures affordability for patients like yourself.
As you think about the future of your smile, consider a professional who cares more about making sure you maintain optimal oral health and less about the insurance you may or may not carry.
About the Author
Dr. Monica Boehmer is an advocate for preventive care. Encouraging patients like yourself to keep your regular six-month dental checkups and cleanings are just one of the few ways she can minimize the potential for common dental problems in the future. She and her team of experts believe in providing high-quality, affordable dentistry, which is why they will always go above and beyond to help you better understand the cost of treatment and your financial options. No matter if you have dental insurance, are uninsured, or need an alternative solution to pay your remaining balance, she and her team are here to help. Simply contact us at (505) 271-8009 and let us walk you through the process of receiving the dental care you need and deserve.