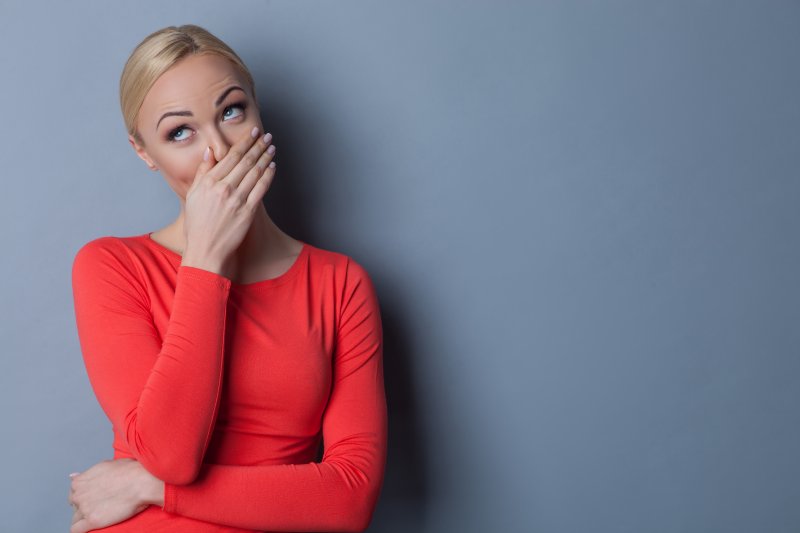 Oftentimes, it's not your teeth that leave you wishing for a better smile. Your gums play just as important of a role and are known to be the reason for many patients inquiring about cosmetic dentistry solutions. While most services are designed to address tooth imperfections, there is one option that can easily remove excess oral tissue – gum recontouring. But why it is necessary in the first place? What causes a gummy smile? To find out the answer, a cosmetic dentist in Albuquerque explains.
An Overgrowth of Tissue: What Causes a Gummy Smile?
A gummy smile is when your gum tissue appears more prominently than you would prefer. Clinically known as excessive gingival display, it can often cause your teeth to appear "short" or "stubby," causing many patients to feel self-conscious about their appearance.
While it would be convenient to pinpoint one reason for this common problem, the reality is that several factors can result in an individual having a gummy smile, some of which include:
How your teeth grow – Much of how your adult teeth grow is due to genetics and can determine how your gums appear. If your teeth do not erupt enough, it can cause gum tissue to cover more surface area. If they move in too far, the gum tissue can do the same.
How your lips appear – If your upper lip appears shorter or you move your lips more when you smile, it will likely expose more of your gum tissue, resulting in what appears to be a "gummy smile."
The medications you take – If you are suffering from seizures, high blood pressure, or have a compromised immune system, the medications you take can lead to excessive gum tissue growth. Known as gingival hyperplasia, your dentist will need to treat the problem to reduce your risk for gum disease.
How to Treat a Gummy Smile
The most effective way to treat a gummy smile is to ask your cosmetic dentist about gum recontouring. This safe and effective method of treatment is designed to eliminate excess gum tissue surrounding your teeth, giving you a more even and perfectly aligned smile.
The process for treatment will either include a traditional scalpel and suture method or the use of a soft tissue laser. Oftentimes, individuals with good oral health can expect to achieve outstanding results with the traditional method; however, if problems exist within the gum tissue and the dentist believes a less invasive option is best, you can still expect to see beautiful results with a soft tissue laser.
No matter how it is performed, you can feel confident your gummy smile will no longer cause you to miss out on family gatherings and advancement opportunities. By taking the necessary steps, you can finally begin to enjoy your brand-new smile.
About the Practice
Dr. Monica Boehmer completed her Doctor of Dental Surgery degree at Baylor College of Dentistry. A believer in continuing education, she has completed more than 1,000 hours in advanced dental techniques. Dr. Boehmer and her team strive to ensure all patients achieve the beautiful smiles they deserve. Offering comprehensive dentistry solutions, you can do something about the aesthetics of your smile by inquiring about cosmetic dental care, specifically, gum recontouring. If your soft oral tissues made your teeth appear small, and you're ready to do something about it, contact us at (505) 271-8009.