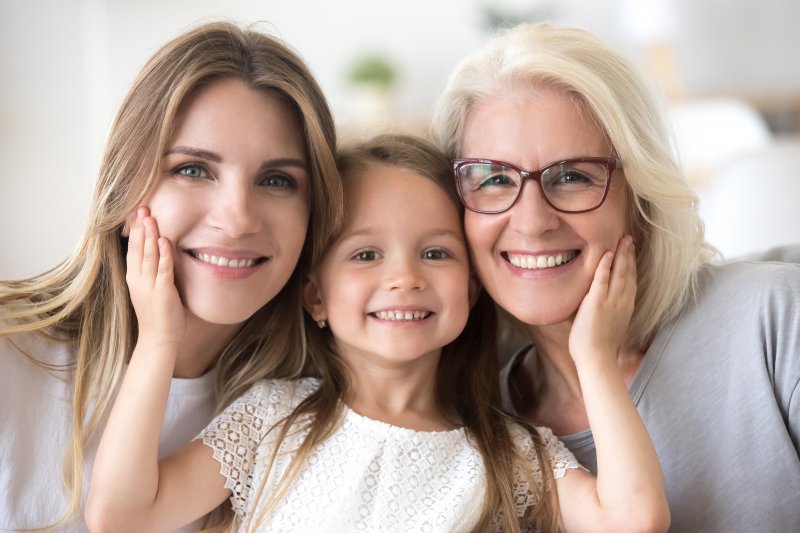 When multiple problems plague your smile, a dental professional may choose one or more restorative solutions and combine them into one treatment plan for a recommended full-mouth reconstruction. Whether it is decay, chips, breakage, or even missing teeth, bringing your smile back to life can take time and effort as well as plenty of rest and recovery. So, what can you expect while recovering if you've been recommended for this type of restorative treatment? Read on to find out.
Reasons for Full-Mouth Reconstruction
Oftentimes, a broken tooth can be remedied with the help of a customized dental crown. A single missing tooth can be easily treated with the help of a dental implant. But if you have a smile that struggles with a multitude of restorative problems, it is often much easier for your dentist to recommend full-mouth reconstruction. This typically involves combining various services into one particular plan. Based on your individual needs, your dentist will begin to perform each treatment in order to ensure your new teeth look aesthetically pleasing and your oral health is in much better shape.
What is the Timeline for Each Type of Service?
No two patients are alike, so the timeframe for full-mouth reconstruction will certainly vary between individuals. However, to give you a clearer idea of how long each method of treatment can take, here is a more in-depth breakdown:
Tooth-Colored Fillings: Used to fill in areas created because of a cavity, these restorative solutions are extremely popular and can be completed in one visit. Only requiring local anesthesia to numb the particular tooth, the effects will wear off within 1-2 hours, and you will be able to resume normal activity.
Dental Crowns and Bridges: Because of the necessary time it takes for lab technicians to create your customized restorations, receiving a dental crown or bridge typically requires two office visits. After having your tooth cleaned and prepped and undergoing impressions, you will return to receive your final restoration during your second appointment. Although not uncommon to experience minor sensitivity immediately following, there is a good chance you will be able to return to your normal routine the same day you receive your crown or bridge. Of course, you can also inquire about same-day crowns that make it much easier and convenient to have your entire treatment completed in one day with the help of CEREC technology.
Inlays & Onlays: Similar to the process of receiving a dental crown or bridge, inlays and onlays are created in a lab and require two office visits to complete. When arriving for your second appointment, your dentist will affix your restoration, allowing you to return home and resume regular activity almost immediately.
Root Canal Therapy: Considered far more invasive than fillings, crowns, or bridges, root canal therapy involves a surgical procedure that addresses an infection in the innermost layer of the tooth. Because this type of treatment requires anesthesia and maybe even sedation, you will need to spend the remainder of the day resting as well as devote a few days to allow the swelling and discomfort to dissipate.
Dental Implants: Unlike dentures or fixed bridges, dental implants require ample recovery time. Although you are not expected to remain at home for 3-6 months after your implants are placed, you will be required to follow your dentist's instructions to ensure osseointegration occurs, which is the fusing of your implants to the bone and tissues. Soreness, discomfort, and swelling are normal and can last several days or more. Plenty of rest is important to make sure you do not develop an infection or complications.
When it comes to repairing your smile with the help of full-mouth reconstruction, patience is necessary. Fortunately, once you see the results, you'll see that your time and money were well spent.
About the Author
Dr. Monica Boehmer wants all her patients to understand that no smile is too far gone. No matter the problems, the right solutions can help to bring back teeth and gums plagued by decay, damage, and even misalignment. Using the right solutions and techniques, Dr. Boehmer and her team can perform full-mouth reconstruction to help individuals recapture their confidence, oral health, and aesthetics. If you're ready to take charge of your smile once and for all, contact us at (505) 271-8009.