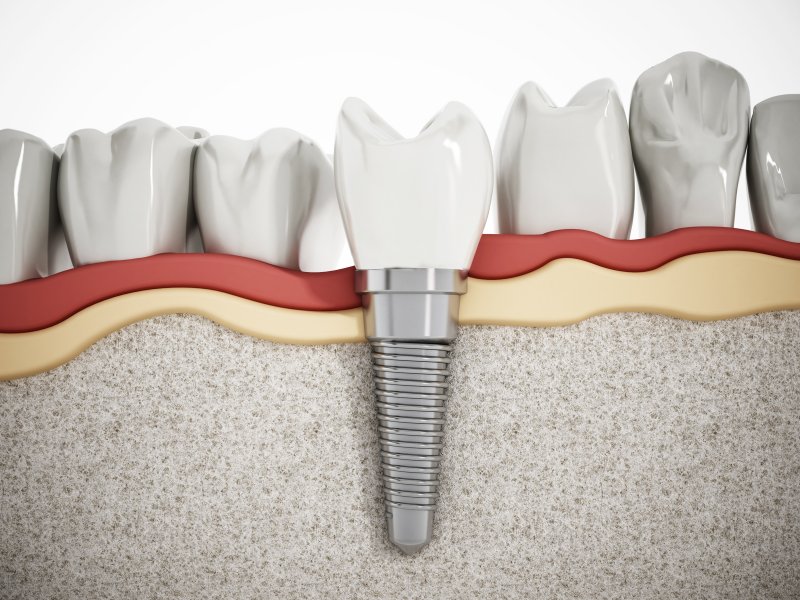 You want dental implants to restore your incomplete smile but you're living with diabetes. You've heard from experts and dental professionals that individuals who are diabetics are often not qualified to undergo this type of treatment, so what can you do? Are you forced to settle for dental bridges or dentures? Before you give up on the prospect of these permanent prosthetics, a dentist explains how this common condition can affect your candidacy but also, what you can do to increase your chances of successful treatment.
Are Dental Implants Safe for Diabetics?
While more information shows that diabetics can (and do) receive dental implants, certain concerns can put you at a greater risk for implant failure. Because this condition can negatively impact the immune system, it can be much harder for osseointegration to occur, which is the fusing of the implants to the bone tissue. It may also take longer to heal effectively after dental implant surgery. Failure can also occur if an infection or gum disease develops after the titanium posts are placed.
However, if you are properly managing your diabetes, you can expect to enjoy a healthy, successful, and more predictable experience receiving dental implants.
What You Can Do to Ensure Successful Treatment
If you want to avoid the potential of living with dentures or a dental bridge, you'll need to take the appropriate steps to manage your diabetes when receiving dental implants. The first step is to talk to your physician if you struggle to keep your blood sugar at a safe level. Taking the proper medications, exercising, and eating a well-balanced, nutrient-rich diet can help maintain acceptable glucose levels and ensure successful dental implant placement.
You should also:
Maintain optimal oral hygiene by continuing to brush your teeth twice a day, floss at least once before bed, and rinse to flush out any debris left behind that flossing and brushing missed.
Seek periodontal therapy if you have symptoms associated with gum disease. Having healthy soft oral tissues as well as enough jawbone density are key components to successful implant placement.
See your dentist regularly for checkups and cleanings to ensure bacteria is not causing tooth decay or gum disease to develop. Because diabetics are more prone to periodontal disease, it is essential to undergo professional cleanings every six months (or more frequently) to avoid a breakdown of the gums, teeth, and bone.
When receiving dental implants, you will discover these permanent prosthetics can help you better manage your diabetes. Not only will you need to maintain a healthy diet, which is beneficial for your new teeth and overall health, but you'll need to stay on top of your oral hygiene routine as well.
Traditional prosthetics don't have to be your reality just because you have diabetes. Just make sure you're taking the right steps to take better care of your health and prepare to enjoy a better quality of life with dental implants.
About the Author
Dr. Monica Boehmer understands the difficulties that come with tooth loss. When living with diabetes, the problems can become even harder to face. Fortunately, with dental implants, patients can experience renewed hope and a healthier, longer-lasting smile. Although certain health conditions like diabetes can make it more difficult to receive these permanent prosthetics, Dr. Boehmer will work with you and your physician to ensure your treatment is a success. If you are a diabetic but are interested in receiving dental implants, contact us at (505) 271-8009.