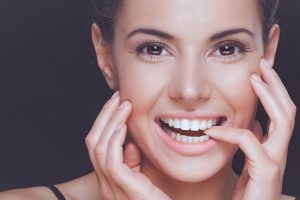 Your smile is a powerful tool! Did you know that it could help you reach the next levels in your personal and professional relationships? This is because a beautiful smile gives you confidence, which helps you achieve great things. Are you satisfied with the appearance of your teeth? Is your smile making the right impression? If you answered no, Dr. Monica Boehmer wants to help you achieve your dream smile in 2017 with a smile makeover in Albuquerque.
What is a Smile Makeover?
A smile makeover is a treatment plan that is customized based on your individual needs to help you achieve the smile you've always dreamed of. Dr. Boehmer may include different treatment procedures based on your situation, and a smile makeover can often be done systematically in increments to help better fit into your lifestyle and budget. Here are some of the services that may be included in your custom smile makeover plan.
Teeth Whitening
We offer both in-office and take-home teeth whitening systems designed to help patients achieve a whiter, brighter smile quickly. This is one of the easiest ways to update your smile, and whitening may also be the finishing touch to complete smile makeover to ensure that we deliver the dazzling smile you've been hoping for.
Invisalign
Invisalign is a great option for patients living with crooked or misaligned teeth. Invisalign uses clear plastic aligners to straighten your teeth that are virtually invisible, comfortable to wear, and removable for eating and brushing. Invisalign can help to align your teeth and correct your bite without the use of traditional metal braces. Invisalign combined with teeth whitening can deliver dream smile results.
Porcelain Veneers
Dental veneers are fabricated from a thin layer of porcelain, customized to fit over your natural tooth structure. They're ideal for repairing a number of dental issues such as:
Misaligned teeth
Gaps and spacing between teeth
Misshapen teeth
Small chips, fractures, and wear
Staining and discoloration
Veneers are directly bonded to your tooth, and they're stain resistant so you won't have to worry about discoloration or whitening your teeth. They're durable, offer great longevity, and they're easy to take care of, as you can brush and floss normally.
Isn't 2017 the perfect year to achieve your dreams and goals? Contact our office today to learn more about how Dr. Boehmer can help you achieve your dream smile.