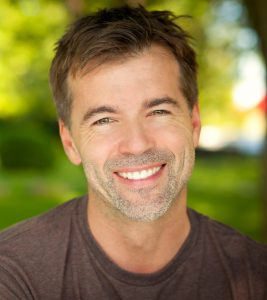 How would it feel to eat at your favorite restaurant without worrying about what you can order? What would it be like to smile with confidence again? Wouldn't it be nice to chew without pain? These are the considerations you make when you're living with a missing or failing tooth, and sometimes your situation may begin to feel hopeless. The good news is that dental implants may be the right solution for you and Dr. Monica Boehmer can help. Here's what to expect from dental implants in Albuquerque.
The Effects of Missing Teeth on Oral Health
Besides affecting your confidence and nutrition, your missing tooth is also affecting your oral health. When you lose a root, your bone begins to deteriorate since it has nothing left to support. Without a replacement tooth, your remaining teeth will begin to shift into the open space, misaligning your bite and increasing your risk for fractures and other damage. Replacing your tooth protects your oral health as well as your overall health and well being.
What is a Dental Implant?
A dental implant is comprised of three essential parts. A titanium post is surgically placed into your jawbone, where it will integrate with your bone after the appropriate healing time has passed. This creates a stable foundation for your new tooth, which is a high quality porcelain crown. Your crown is attached to the implant with an abutment, and now you have a new tooth that closely mimics your natural tooth.
What are the Benefits of Dental Implants?
A dental implant is the only tooth replacement option that restores both your tooth and your root, and this is the secret behind their success. The implant helps to keep your bone healthy and stimulated, while the crown restores your bite and your smile, and keeps your teeth from shifting. You'll enjoy all the function you had with your natural tooth, which means you'll brush, floss, smile, chew, and eat with ease again.
Implants are a very reliable treatment, boasting a 95% success rate. They also offer great longevity, as with excellent home care and regular dental checkups your implant can potentially last a lifetime. This makes them a very cost effective choice for the long term.
Am I a Candidate for Dental Implants?
Dr. Boehmer can determine if implants will work for you with a thorough examination and x-rays. In order to be successful, implants require enough healthy bone structure to support them, and that you are in good overall health. Dr. Boehmer will guide you through the process if implants are right for you, or she'll be happy to discuss other options if implants are not in your future. Contact our office today to learn more.