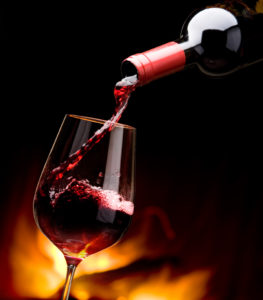 It's not a night out for you if you don't enjoy a glass of wine! Red is your wine of choice, of course, but it often wreaks havoc on your smile, leaving a tinge of red staining. Now there's a product claiming to help combat the effects of red wine so you can relax and smile with confidence. But do Wine Wipes really work?
What are Wine Wipes?
Wine wipes are small pieces of cloth that you can use to wipe your teeth off after drinking red wine. They contain hydrogen peroxide, which is an ingredient used in most whitening gels, and a special blend of flavors such as orange blossom that claim not to interfere with the taste of your wine. They're also convenient to slip into your purse or wallet during an evening out.
The feedback thus far on Wine Wipes seems to be that they do work, and hold up to their claims of not changing the taste of the wine you're enjoying. These would probably be a great temporary choice to handle evenings out, but is there a more permanent solution to the staining and discoloration that red wine can cause to your teeth?
Professional Whitening as a Permanent Solution
If you're looking for a more permanent solution to the stains that red wine and other foods and beverages cause, you may want to consider a professional whitening treatment. You might be surprised at the impact that whitening your teeth can make on your smile, and many patients even claim that it takes years off of their appearance.
First, you'll have a protective barrier placed around your gums and soft tissues. Next your dentist will apply a high strength whitening gel that is activated by a special light. The treatment is finished with a fluoride treatment designed to eliminate any sensitivity you might experience.
In-office whitening treatments with your dentist can be quick, easy, and cost effective. The best part is that you'll begin to enjoy immediate results even before you leave their office!
About the Author
Dr. Monica Boehmer has been serving patients in Albuquerque, NM for decades. Her reputation has been built over the years by providing exceptional service and high quality dentistry.
For patients who would like to brighten their smiles, Dr. Boehmer is offering a limited time special on her effective in-office ZOOM! whitening treatments. Contact our office today to learn more by calling 505-271-8009, or through our website.