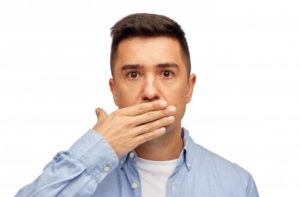 Dentistry is capable of life changing procedures! Take for example the story of a man who didn't brush his teeth for 20 years. His teeth were in a severe state of decay when he finally worked up the courage to visit the dentist. With a strong commitment to a consistent home care routine of brushing and flossing, and some dental implants designed by his highly skilled dentist, this man is now able to smile with confidence and is looking forward to pursuing a career in sports medicine that he never thought would be imaginable. Is a life changing procedure possible for you?
Restoring Smiles in Albuquerque, NM
Each day Dr. Monica Boehmer provides her patients in Albuquerque, NM with the personalized care and exceptional service she believes they deserve. Her extensive advanced training in the field of cosmetic dentistry allows her to provide the type of life changing dentistry that our man in the story experienced. In fact, this is her passion and you can see some of her cosmetic cases on her website.
Cosmetic Recommendations
If you're thinking about making improvements to your smile, Dr. Boehmer will start by spending time discussing your goals for your smile with you. Taking the time to get to know her patients on a personal level allows Dr. Boehmer to recommend the procedures she knows will best suit your lifestyle and needs.
She may combine more than one cosmetic service to help you meet your goals. She also may present you with multiple options so you can choose the treatment that works best for you. Some of the services she may suggest are:
Teeth whitening: This may be all you need, or it might be the finishing touch on a complete smile makeover.
Invisalign: Allows patients with crooked teeth to straighten them with efficiency and discretion.
Porcelain veneers: Completely redesign the shape or shade of your smile with porcelain veneers.
Dental implants: Replace one or more missing teeth and protect your oral health with implants.
All-Ceramic restorations: Tooth colored crowns, bridges, and fillings offer our patients the aesthetics they want to achieve.
Are you excited and ready to learn more about what might be possible for your smile? Give Dr. Boehmer a call to schedule your consultation.
About the Author
Dr. Monica Boehmer has been taking care of patients in Albuquerque, NM for many years. She strives to exceed patient expectations on a daily basis with excellent dentistry and over-the-top customer service, and she's hand selected a team of dental professionals who are as dedicated to this mission as she is.
If you'd like to contact Dr. Boehmer, she can be reached through our website, or by calling 505-271-8009.