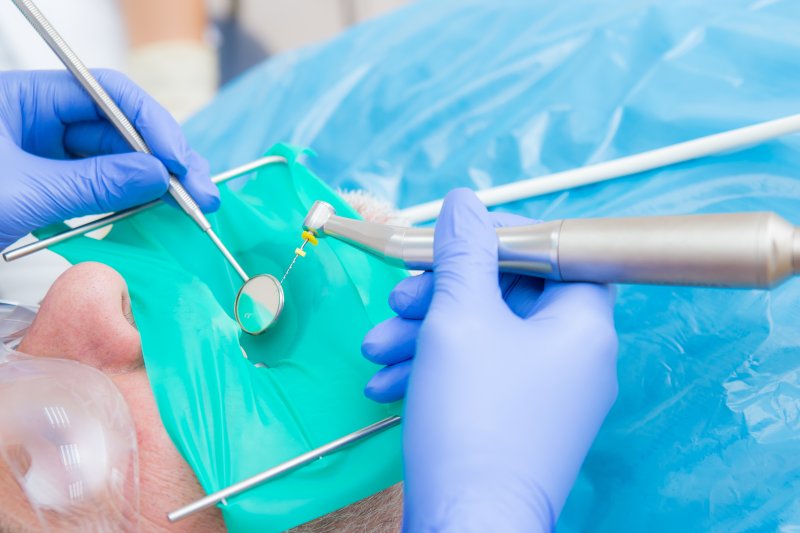 Undergoing a root canal is one of the most beneficial procedures you can receive, especially if you're experiencing significant tooth pain. Although there are many misconceptions about root canals, you can rest assured that your oral health will be in much better shape after the completion of this procedure. To better prepare for your upcoming surgery, a local dentist shares what you can expect during recovery and when you might need to see a professional for additional help.
Root Canal Recovery: What to Expect
Immediately following your root canal, you might wonder what will be "normal" and what should have you calling the dentist. It's important to remember that swelling, soreness, and sensitivity will be normal for a while, as your tooth will require ample time to heal. Here is a clearer explanation of what you can expect after your procedure:
Immediate Symptoms – Immediately following your root canal, you can expect some sensitivity that will make consuming hot or cold foods and beverages not possible. During this time, you will need to stick to a soft food diet to avoid placing additional pressure on the tooth. It's also necessary that you drink plenty of fluids. Soreness is normal but can be remedied with the help of over-the-counter pain medications. The discomfort can range from mild to intense and last 1-2 days. You'll also be instructed to get plenty of rest in the first few days.
Temporary Restoration – To prevent further damage or reinfection, your dentist will place a temporary filling. It is strongly advised that you avoid chewing on that side of your mouth until a permanent restoration is put into place. Do not be surprised, however, if the filling begins to wear away and some sensitivity occurs.
Permanent Crown – Once your customized crown is ready, which typically occurs within a few weeks of your initial procedure, you will return to the dentist's office to have it bonded into place. This will provide optimal protection while allowing your tooth to strengthen over time. You will also regain functionality so that you can eat, speak, and smile with greater ease.
When to See Your Dentist
Swelling, pain, tenderness, and sensitivity are all common symptoms you can expect after your root canal, but when should you call your dentist? Most patients experience no complications after undergoing this type of minor surgery; however, some cases require additional intervention on behalf of the dentist.
One of the most important things to remember is that the pain should begin to dissipate each day following your root canal. As long as your mouth feels a little bit better day after day, you should have no reason to worry. If it begins to intensify or does not improve over time, it's best to call your dentist and have them take a look.
By keeping a close watch on your symptoms after a root canal, you can better determine the progress of your recovery. Pay attention to your body, and if you suspect there might be a problem, don't hesitate to reach out to your dentist for assistance.
About the Author
Dr. Monica Boehmer is a family dentist with more than 20 years of experience. Helping patients of all ages, she and her dental team are pleased to offer comprehensive solutions designed to improve and repair smiles of all types. Providing root canal therapy to individuals suffering from severe decay or damage, she and her team can prepare patients before, during, and after the procedure to ensure greater recovery in the end. Contact us at (505) 271-8009 to let us help you feel more confident and comfortable with your upcoming root canal surgery.