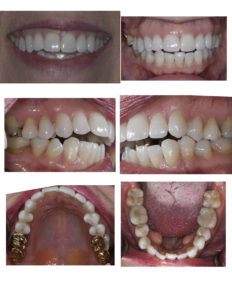 When you visit Dr. Monica Boehmer for the first time, you should be prepared for a unique experience like no other dental office you've been to before. Not only will you receive an office tour where you'll see some of our state-of-the-art equipment in action, you'll also have one on one time with Dr. Boehmer to discuss your desires and goals for your oral health. Get ready for an exceptional new patient exam with your dentist in Albuquerque.
A Tour of Our Office
We want you to feel welcome each and every time you visit our office! We take the time to show our new patients around our office so they'll feel at home and have a chance to see some of the equipment we have to make their procedures more comfortable and efficient.
You'll see our E4D computer and mill along with our glazing oven that allows us to design and fabricate high quality porcelain restorations here in our office during your appointment.
We'll also show you our pano machine, which allows us to take an x-ray of your entire mouth. Intraoral cameras will give us full color pictures of your mouth and teeth that we can share with you, while our laser decay detection system helps us detect tooth decay in its earliest stages. Gathering all of this information allows us to educate you about your oral health and review any treatment needs you may have.
An Examination With Dr. Boehmer
A typical exam with Dr. Boehmer lasts for about an hour and she takes the time to evaluate the health of your teeth, mouth, current dental restorations, and gums, as well as review photos and x-rays of your teeth. She'll also be evaluating the function of your muscles and the health of your TMJ, or temporomandibular joint, which is the joint that connects your jaw to your skull.
Most important however, is the time she spends getting to know you and listening to what you hope to accomplish with your dentistry. Because she tailors every patient's plan to their individual needs, and spends extra time gathering information to share with you about your oral health, you can be empowered to make the right decisions about your dental care.
You're going to find a full range of services at our office, so whether you're just looking to maintain your smile, or completely change the appearance of your teeth, Dr. Boehmer can help you. With over 20 years of experience, and exceptional personalized service, you'll soon know why Dr. Boehmer is the family dentist Albuquerque residents trust.
Contact our Office
If you're ready for a truly exceptional dental experience, give us a call today to schedule your next appointment!