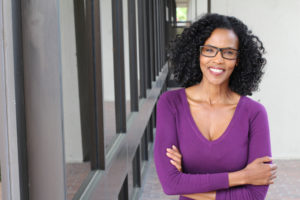 Do you find yourself hiding your teeth when you meet someone new? Wouldn't it be nice to smile for the next family photo? When you're not satisfied with the appearance of your teeth, it often takes a toll on your confidence. When you're less confident, it affects your personal and professional relationships. No matter what state your teeth may be in, cosmetic dentistry has options for you, and Dr. Monica Boehmer can help you achieve the smile of your dreams. Are you ready for a smile makeover in Albuquerque?
What is a Smile Makeover?
During a smile makeover consultation, Dr. Boehmer will perform a thorough examination and x-rays of your teeth. Then she'll discuss your ideas, goals, and desires for your smile with you. Based on the information she gathers, she'll customize a treatment plan based on your specific needs.
You might be surprised to hear you have options to choose from and Dr. Boehmer will help you select the option that's right for your needs, lifestyle, and budget. In order to achieve your desired results, a smile makeover may include different treatment procedures such as:
Porcelain veneers – Customized to repair many dental issues, while enhancing your smile.
Invisalign – Will straighten your teeth with discretion in a timely manner.
Dental implants – The best option for replacing one or more missing teeth.
Porcelain crown or bridges – A crown can repair broken teeth, while a bridge replaces one or more adjacent missing teeth.
Tooth-colored fillings – Can repair a cavity with composite resin customized to match your teeth.
Teeth whitening – An excellent option if your teeth need a boost. Can also be the finishing touch to a smile make over.
Personalized Care
Your smile makeover is personalized with the dental treatment that best meets your needs. Often it can be completed in phases, which allows treatment to better fit into your budget. Our goal is to help you achieve and maintain a beautiful and healthy smile for a lifetime, and we'll work with you to ensure that your smile makeover delivers the smile you've always hoped for!
Contact Dr. Boehmer
If you've considered making changes to the appearance of your smile, don't wait any longer! You'll find it's one of the best investments you make in yourself. Call our office today to schedule your consultation with Dr. Boehmer.