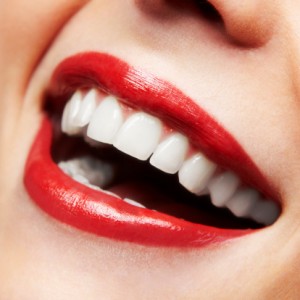 From tooth whitening to filling gaps and chips to full mouth reconstruction, Albuquerque cosmetic dentist Monica Boehmer DDS brings exceptional skill to a long list of smile makeover services. Dr. Boehmer's aesthetic services include porcelain veneers, teeth whitening, Invisalign clear braces (tray aligners), tooth-colored fillings and more.
Your dental health is a priority. You want teeth and gums to feel good and last you for the rest of your life.Additionally, you think a more attractive smile would improve your self-confidence. Why not consider a smile makeover with Albuquerque cosmetic dentist Monica Boehmer DDS PC?

An Albuquerque smile makeover begins with excellent dental care.
Focused on the total health and well-being of her patients, Dr. Boehmer brings extensive technical expertise to her practice, knowing that the aesthetics of a smile start with teeth and gums that are decay and disease-free. As such, she continues to learn the newest methods in general and restorative dentistry, and combines that expertise with outstanding skill and artistry to create a uniquely beautiful smile for each patient.
To begin a smile makeover, Dr, Boehmer will do a complete oral exam including:
a bite check
inspection for decay
gentle periodontal probing to assess the condition of gums
digital x-rays and other imaging to get a total picture of roots and bone structure
oral cancer screening
The dental hygienist also cleans and polishes the teeth, removing plaque and tartar.
Dr. Boehmer and her staff are especially pleased with the innovative instruments they use to detect and to treat dental problems. For instance, the DIAGNOdent cavity detection system, very similar in look and function to a laser pointer, painlessly and quickly finds areas of hidden decay at their earliest stages. The SOPRO Intraoral Cameras, used by the staff, using special trans illumination, also provide indications of tooth decay and periodontal disease.
A healthy smile can be improved cosmetically.
Satisfied that no major oral health problems exist, Dr. Boehmer can discuss patient goals and desires regarding a renewed smile. She formulates a treatment plan to include some of the many cosmetic dentistry options she offers to Albuquerque area patients:
Zoom! teeth whitening brightens tooth enamel up to 8 shades in about an hour right in the dental office. Dr. Boehmer recommends this system to teens and adults whose teeth may be stained from food, drinks or smoking. Safely supervised by the doctor and her staff, teeth whitening produces stunning results that last indefinitely with good hygiene and home touch-up.
Porcelain veneers and cosmetic bonding are an add-on or stand-alone tool to improve teeth with discoloration, chips, cracks, gaps, crowding, minor bite problems or other aesthetic issues. Adding durability and beauty, custom veneers and bonding smoothly cover and straighten smiles without orthodontic intervention.
Invisalign clear braces (clear tray aligners) correct crooked and gapped smiles and bite and alignment issues, too. A favorite of adults who want to avoid obvious wire and bracket braces, Invisalign aligners gradually move teeth into a healthier and better-looking position in an average of 9 to 18 months.
Wouldn't you like to know more about a healthy smile makeover?
Experienced Albuquerque cosmetic dentist Monica Boehmer DDS enjoys seeing her patients thrilled with an outstanding smile. Call her staff today for your consultation appointment: (505) 271-8009.