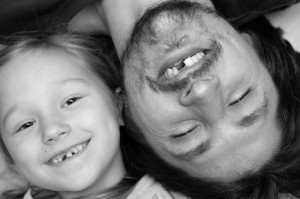 Tooth loss can be extremely traumatic for patients. Not only does it change their appearance, but it makes eating, speaking, and smiling a challenge. Not replacing even one missing tooth can lead to uneven wear and damage to surrounding teeth, bone and gum tissue degeneration, and additional tooth loss. If you've lost one or more teeth, don't wait. Contact Dr. Monica Boehmer and her Albuquerque dental team to find out about available tooth replacement options.

Most Common Causes of Tooth Loss
As a dental practice focused on preventive dentistry, Dr. Boehmer always strives to preserve patients' natural dental structure. We encourage patients to visit our office twice each year so oral health concerns can be diagnosed and treated in their earliest stages allowing us to treat issues conservatively. However, there are cases where tooth loss is unavoidable. Some of the most common causes of tooth loss include:
Genetics – Genetic irregularities cause patients not to develop one or more teeth.
Trauma – Knocked out teeth during sports or accidents are fairly common.
Fractured, Cracked, Broken Teeth – caused by large fillings, root canals, or trauma (biting hard objects)
Tooth decay – We work diligently to restore patient's natural teeth, but some tooth decay compromises the internal dental structure making it impossible to repair.
Gum disease – The leading cause of tooth loss in the US, advanced gum disease, periodontitis, breaks down the bonds between teeth and gums and deteriorates the bone tissue that connects teeth to the jawbone.
Tooth Replacement Options Available from Your Albuquerque Dental Office
Dental implants – This versatile tooth replacement option allows patients to restore any number of missing teeth from the roots up with dental implant posts that mimic tooth roots and provide support for any dental prosthetic from a single crown to a full arch of teeth.
Crown & bridge – To replace between 1 and 3 consecutive teeth, crown and bridge tooth replacement consists of two dental crowns placed over surrounding teeth to support the replacement prosthetic.
Full & partial denture – Removable full and partial dentures can be crafted to fit individual smiles filling in gaps or restoring a full row of missing teeth.
Find Out More Today – Contact the Dentist Albuquerque Families Trust
If you're missing one or more teeth, we can help you restore your smile with natural looking and feeling dental restorations. Contact Dr. Boehmer and her Albuquerque dental team to find out more today.