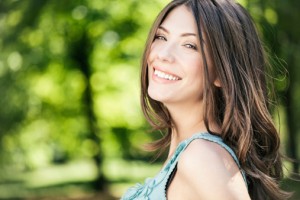 What's point of going to the dentist every 6 months? Albuquerque family dentist, Dr. Monica Boehmer, tells her patients that preventive care keeps teeth and gums from needing expensive and complicated dental restorations. Frequent exams and cleanings spot small  problems before they become big ones and also keep smiles bright, shining, and foster good overall health.

What's included in a 6-month dental exam?
Your Albuquerque family dentist performs many important health checks during a routine dental exam, including:
updating medical, surgical and medication history
taking the patient's blood pressure
looking for signs of decay with the SOPRO intraoral camera and visual inspection
assessing soft tissues for signs of oral cancer
a bite check for alignment problems
TMJ assessment
periodontal probing to look for gum disease
A skilled hygienist also cleans and polishes teeth, removing harmful plaque and tartar. She may also apply fluoride varnish to prevent decay and reduce tooth sensitivity. Dental sealants are often appropriate for children's molars and adult teeth, too. Low radiation x-rays as needed complete the a comprehensive exam at this Albuquerque dental office.
Your oral health influences your whole body
Over 100 million Americans do not get regular dental check-ups, states the American Dental Association. This negligence, avoidable or not, leads to multiple oral health problems, including missing and loose teeth, tooth decay, gum disease, jaw bone recession and undiagnosed oral cancer, a major killer of adult Americans.
The American Academy of Periodontology, a group of dentists which studies gum disease, states that the impact of untreated gum disease is wide-ranging, directly linked to major health problems such as:
diabetes
stroke
heart attack
heart valve infections
cardiac arrhythmias
osteoporosis
dementia and Alzheimer's disease
metabolic syndrome
pneumonia
certain types of cancer
When health care practitioners such as Albuquerque family dentist, Monica Boehmer DDS PC, consider the evidence, it's no wonder they firmly recommend semi-annual exams and cleanings for patients of all ages.
Check-ups provide teaching and consultation time
When a patient visits Dr. Boehmer, he or she receives important information on dental hygiene, the latest dental techniques and other important health-related topics. Children in particular benefit from their appointments as the hygienist and dentist reinforce the hygiene teaching received from mom and dad.
Also, Dr. Boehmer can work through a comprehensive smile design step by step with each 6-month visit. As dental health improves, the Albuquerque dentist can discuss the patient's smile goals to match how a smile looks to how healthy it is and how well it functions. Topics may include teeth whitening, dental implants, porcelain crowns or a host of applicable treatments.
Don't forget your semi-annual exam
Contact Dr. Boehmer and her capable team to schedule your important check-up. This disciplined dental care will pay great dividends in oral and systemic health and an attractive smile.