Dental Crowns – Albuquerque, NM
Rebuild Hurting Teeth & Smile Brighter
For many years, dental crowns and bridges have helped patients look and feel better about their smile. Whether it is a decayed or damaged tooth that needs repairing or a missing tooth that needs replacing, this tried and true restorative solution offers a safe and effective way to restore smiles and increase confidence levels. This is why Dr. Monica Boehmer continues to offer dental crowns and bridges as a viable method of treatment, only now, patients don't need to worry about a silver or gold crown gleaming from their mouth. With porcelain, metal-free materials used to create these prosthetics, patients can have a beautifully blended, healthier smile. To learn more or to schedule an appointment, contact us today!
Why Choose Us for Dental Crowns & Bridges?
Porcelain, Metal-Free Materials Available
Same-Day Crowns With CERECE & E4D Technology
Precise, Artistic Customization With Highly Experienced Dentist
What is a Dental Crown?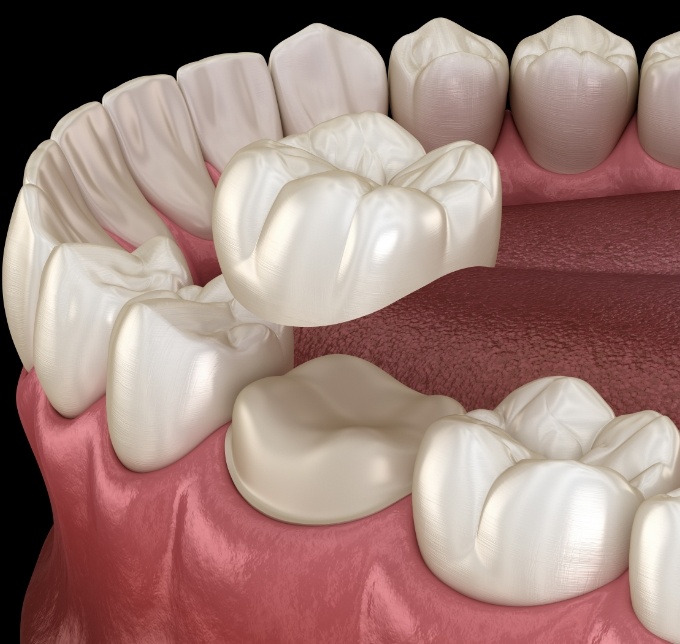 A dental crown is a custom-made prosthetic that fits over your natural tooth. Also known as a cap, it is used to protect a severely decayed or damaged tooth from further reinfection. It also helps to keep the structure of the regular tooth intact.
A typical dental crown procedure takes two visits to our office. During the first visit, Dr. Boehmer will clean and remove any of the decayed areas of your tooth before filling and sealing it. She will then file away the tooth to allow for a proper fitting once the finalized crown is ready for placement. Before leaving, she will take impressions of your tooth and send it off to the dental lab where technicians will craft your custom prosthetic. You will receive a temporary crown to wear until the permanent one is ready.
During your second visit, Dr. Boehmer will remove the temporary crown and fix the permanent one into place.
What Are Dental Bridges?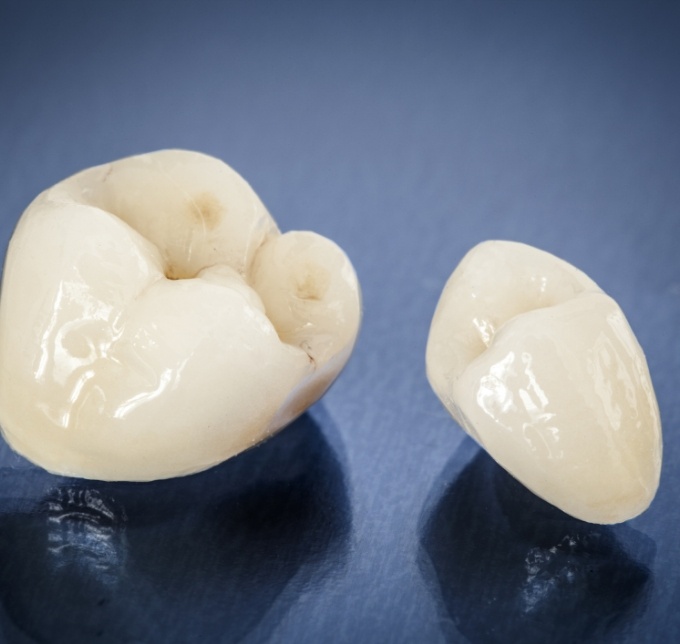 A dental bridge uses crowns that are fused together to create the prosthetic. If you are missing a tooth and need to "fill the gap," Dr. Boehmer can use the two abutment teeth on either side of the gap as anchors to hold your bridge in place.
After the abutment teeth are prepared, we'll take an impression and place a temporary prosthetic to protect the teeth and fill in the gap. This impression is also what our cosmetic dental lab uses to fabricate your permanent restoration. When this arrives in our office after a couple of weeks, you'll come back to have Dr. Boehmer cement your dental crown and bridge into place. Once your procedure is complete, your crown and bridge will improve chewing and speaking ability. It will also keep surrounding teeth from drifting out of alignment.
What Are the Benefits to Dental Crowns & Bridges?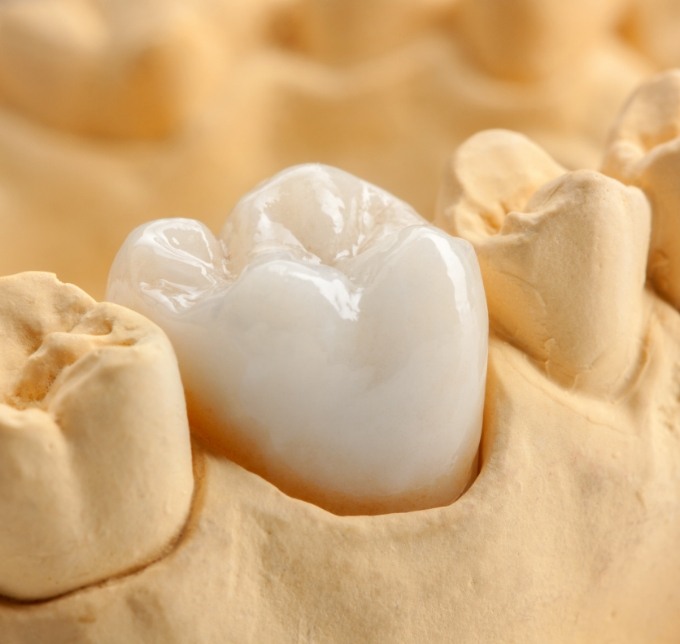 Improves functionality
Prevents surrounding teeth from shifting out of alignment
Increases confidence
Creates a symmetrical appearance
Provides better oral health and reduces the risk of additional bone or tooth loss
How Do I Know If I Need a Crown or Bridge?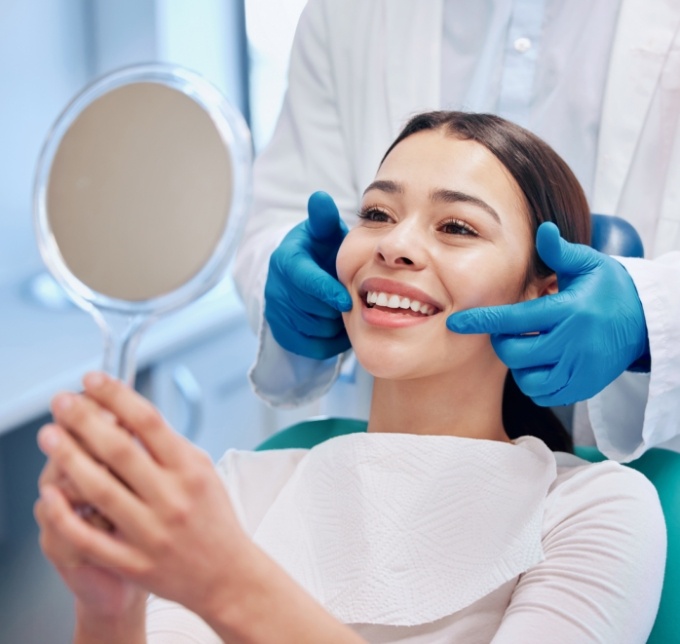 If you have a missing tooth and prefer to avoid surgical treatments, a dental bridge may just be the right solution for you. If you have a weakened tooth caused by decay or serious damage, it's imperative that you see Dr. Boehmer for dental crown placement.
The only way to tell if a crown or bridge is truly necessary is to let Dr. Boehmer examine your smile and make a recommendation. From there, she will craft a personalized treatment plan that you can review and use to make your final decision.